For three years in a row, Twins center fielder Byron Buxton topped this list, the last positional ranking before the Top 100 is revealed on Saturday. But Buxton graduated off of lists during the 2016 season, leaving the door open for a new No. 1 in the outfield.
That honor now belongs to Andrew Benintendi of the Red Sox, who was No. 5 on this list a year ago. He is one of five holdovers from the 2016 list, though he won't be eligible much longer. Assuming he makes Boston's Opening Day roster, Benintendi will graduate — surpassing rookie status of 130 at-bats — almost immediately.
That's OK, because there are a ridiculous number of talented outfielders ready to take his place, starting with the Nats' Victor Robles, who debuts on this list at No. 2, and Austin Meadows, who was No. 4 on this list, right behind Benintendi, last year.
1. Andrew Benintendi, Red Sox
The No. 7 overall pick in the 2015 Draft not only tore through the Minors, he showed he's ready to be productive in the big leagues. Only an injury cut down his time in Boston, and thus kept him on this list. He might be the best pure hitter among all prospects, with power, speed and the instincts to make all of his tools play up. He could play a fine center field, but will man left for the Red Sox.
• Scouting reports, grades, stats and video on Prospect Watch
2. Victor Robles, Nationals
If you were to create a short list of prospects you think would be the No. 1 prospect in baseball a year from now, Robles would likely top it. He is the prototypical five-tool player who will play up the middle, with double-plus speed and outstanding defense, for a very long time to come. And he doesn't turn 20 until May.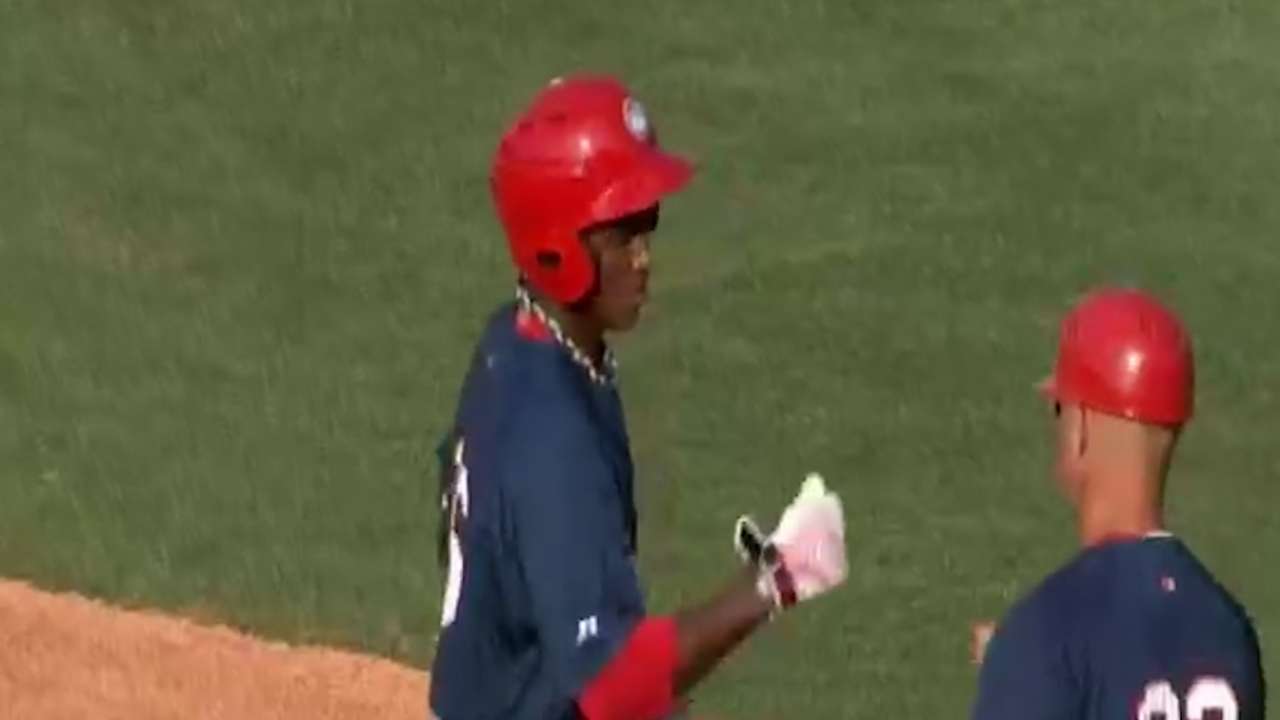 3. Austin Meadows, Pirates
Meadows has had trouble staying healthy, yet he managed to reach Triple-A at age 21. That's because of his advanced approach at the plate, one that has allowed him to hit .300 with a .368 on-base percentage throughout his Minor League career. The power is starting to come and he provides excellent defense in center. There's still a logjam in Pittsburgh's outfield, so he'll have to be patient.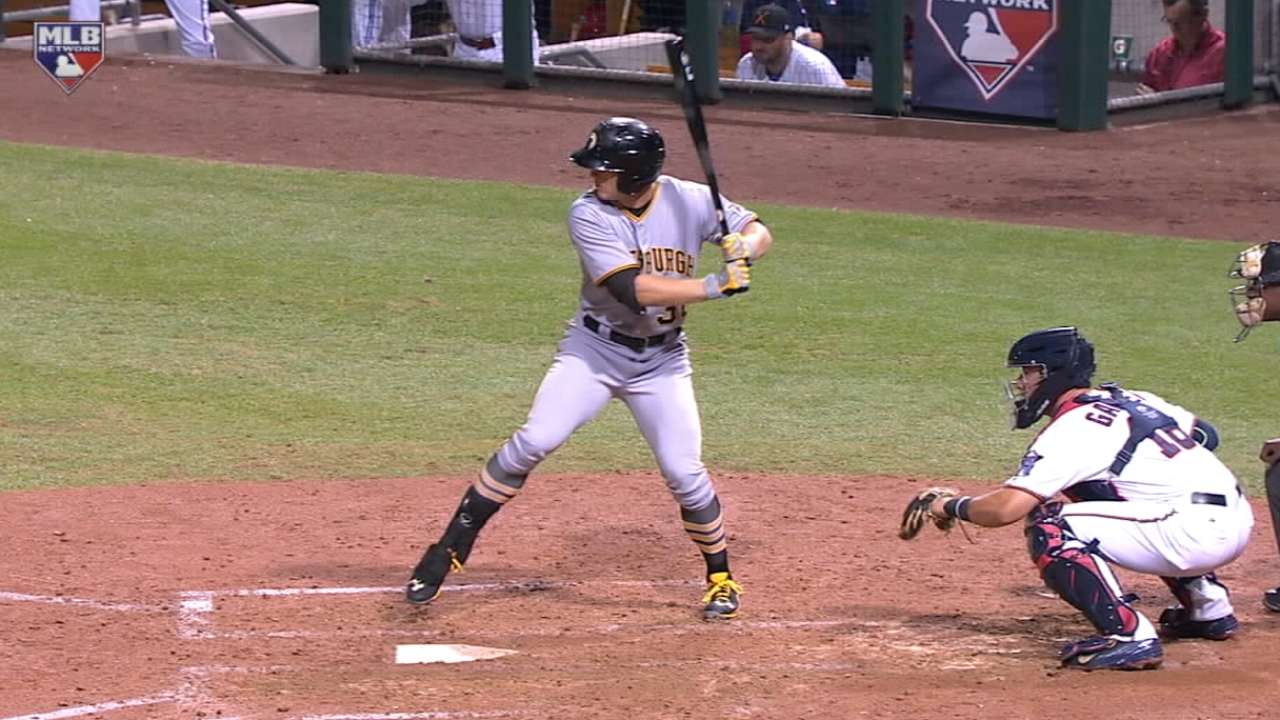 4. Eloy Jimenez, Cubs
Playing all of 2016 at age 19, Jimenez made his full-season debut a memorable one, leading the Midwest League in OPS (among other categories) and taking the league's MVP honors. His raw power stood out as one of the youngest to play in the Arizona Fall League as well. After starting his career slowly, he could really start taking off.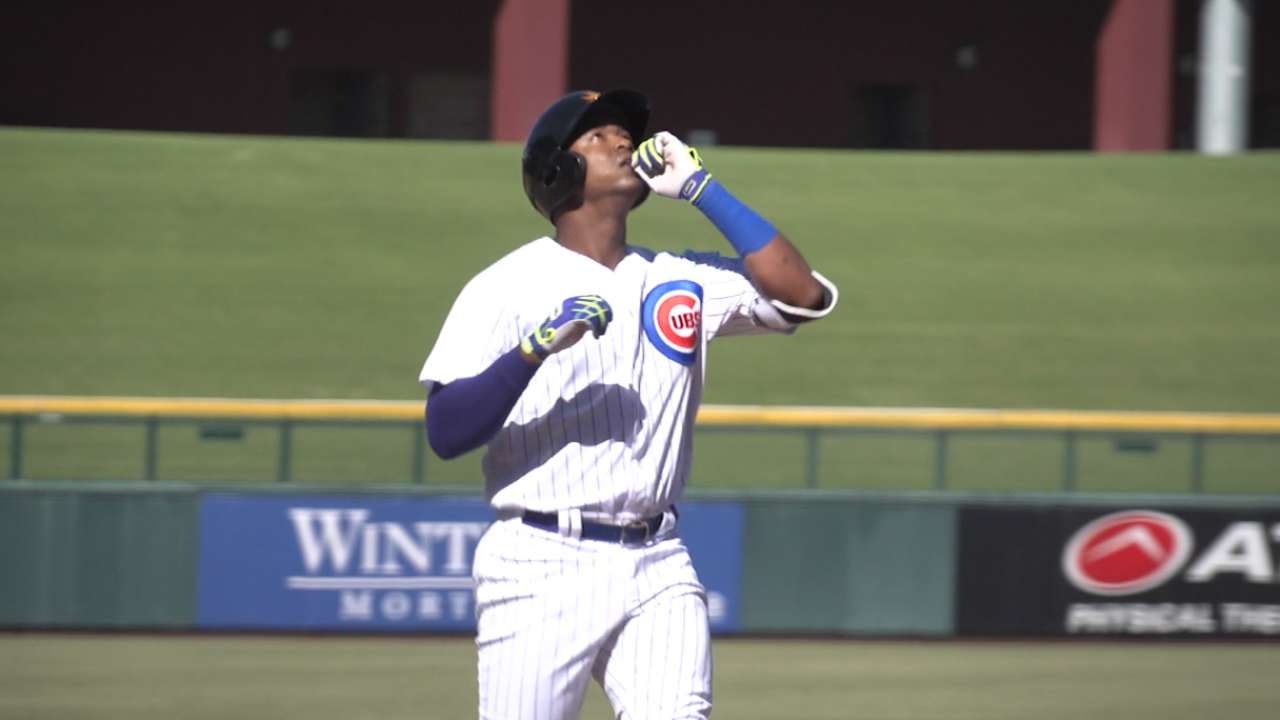 5. Lewis Brinson, Brewers
Brinson made huge strides with his approach with the Rangers, especially in 2015, then struggled while dealing with a shoulder injury last season before being dealt to the Brewers in the Jonathan Lucroy deal. He finished strong post-trade with a push to Triple-A, and now his 30-30 potential is just about ready to hit the big leagues.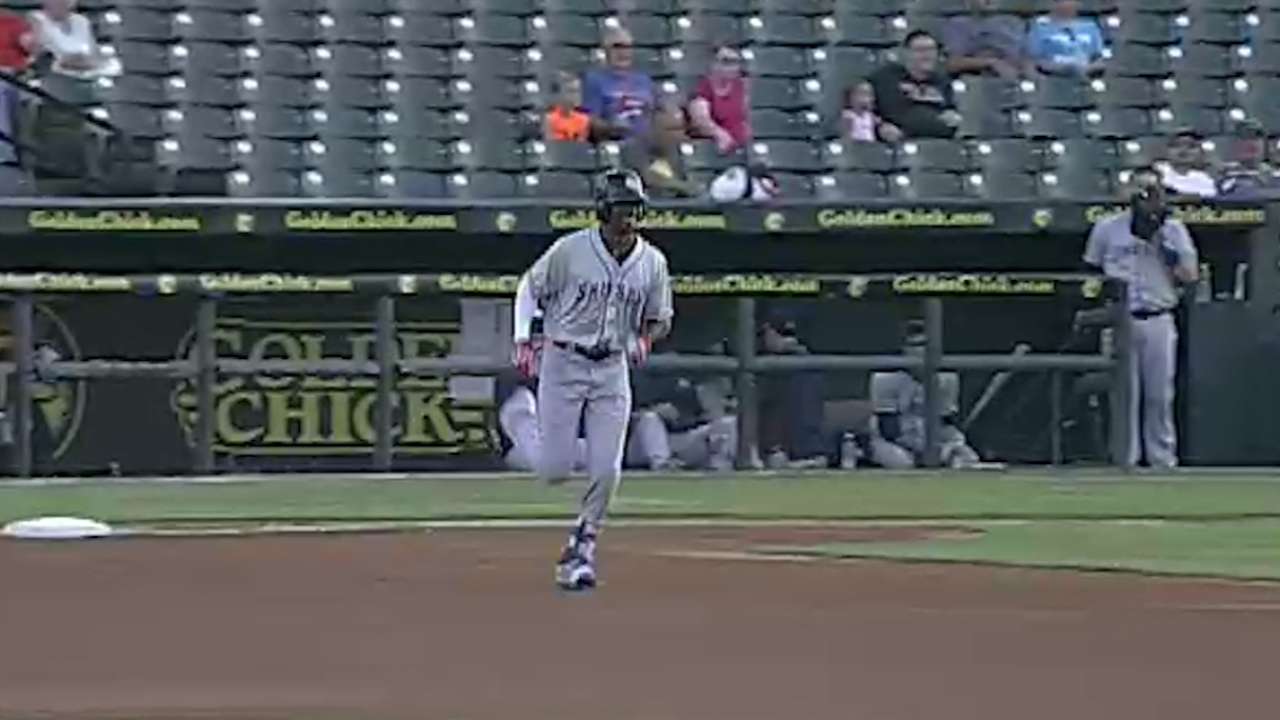 6. Mickey Moniak, Phillies
The No. 1 overall pick in the 2016 Draft had one of the best pure bats in his class and he showed off his advanced approach during his pro debut. Add in his developing power, his excellent speed and defense, all combined with his plus-plus makeup, and it's easy to see why the Phillies took him with the top pick.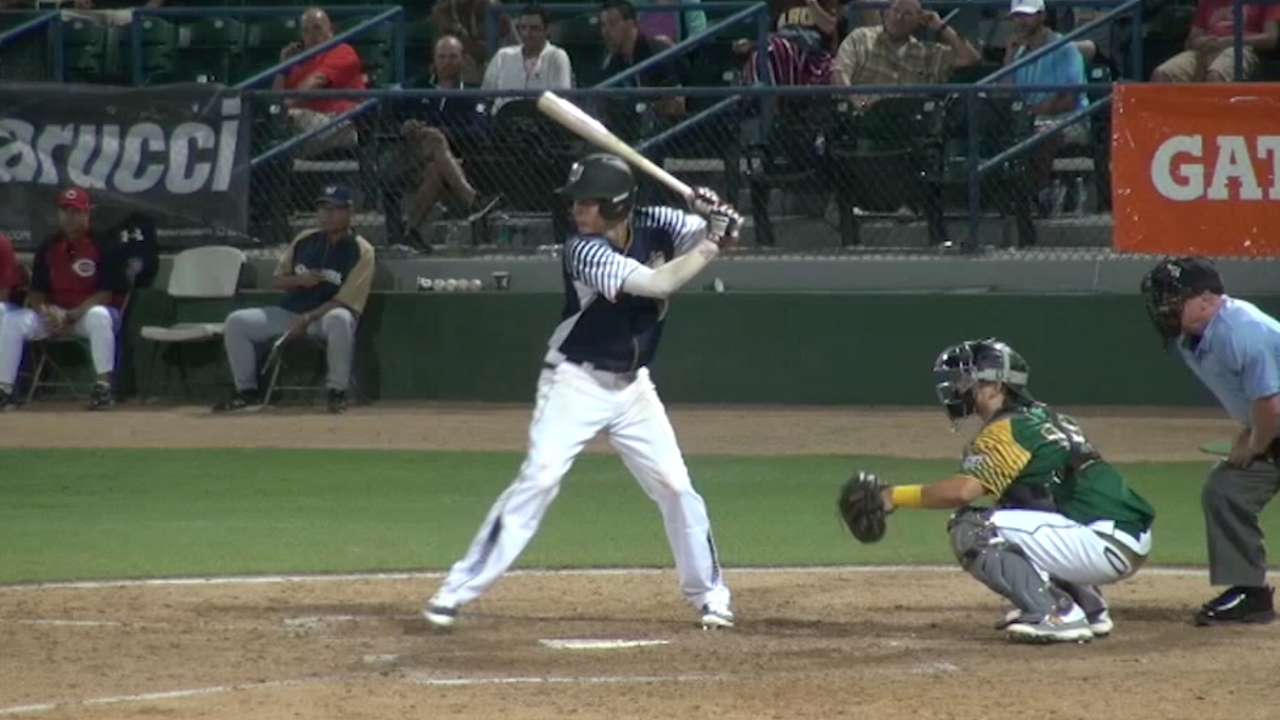 7. Bradley Zimmer, Indians
Zimmer has 20-20 potential, at least, and made it to Triple-A last year. His strong showing in the Arizona Fall League could help him springboard to Cleveland at some point in 2017. There's some swing-and-miss to his game, but he makes up for it with walks, maximizes his decent speed with plus instincts and has proven many people wrong by showing he can stick in center field.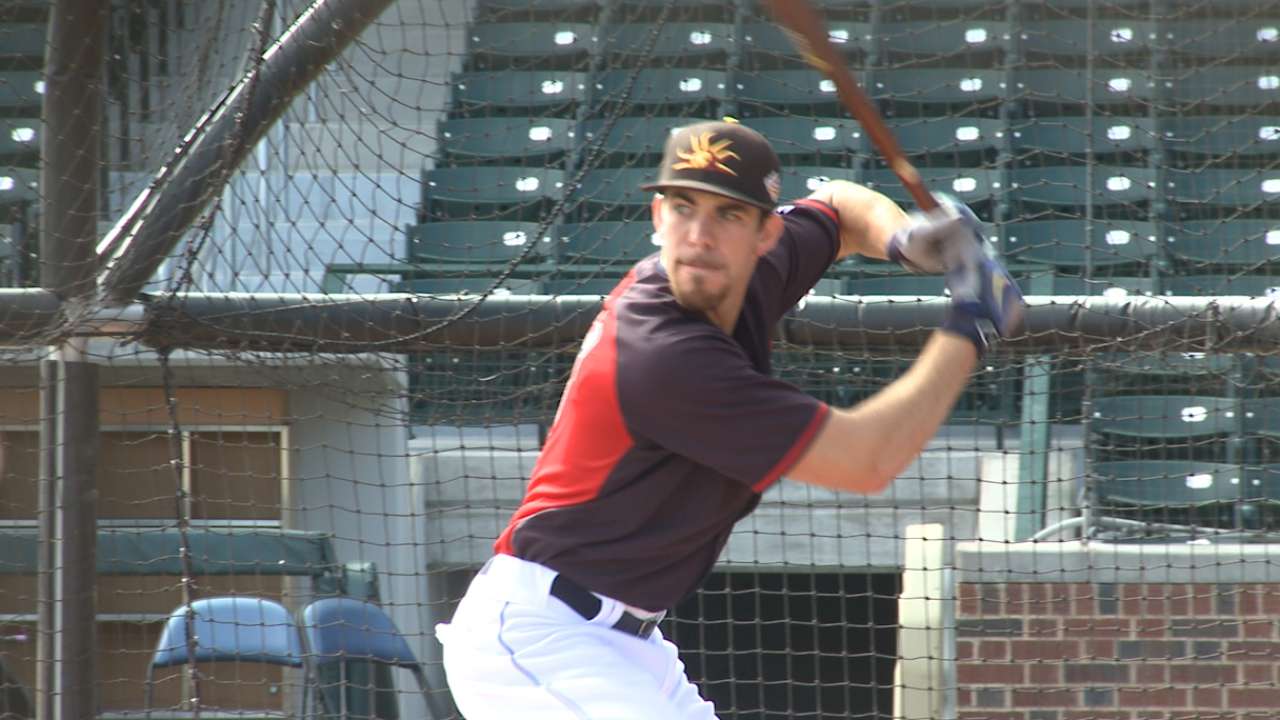 8. Manuel Margot, Padres
Anyone who watched the Futures Game saw what Margot can do defensively in center field, and he was rated as one of the top defensive prospects in the game in a recent poll conducted by MLBPipeline.com. His speed can work on the basepaths as well, and he's no slouch at the plate, ready to impact the Padres' lineup with a future as a dynamic top-of-the-order presence.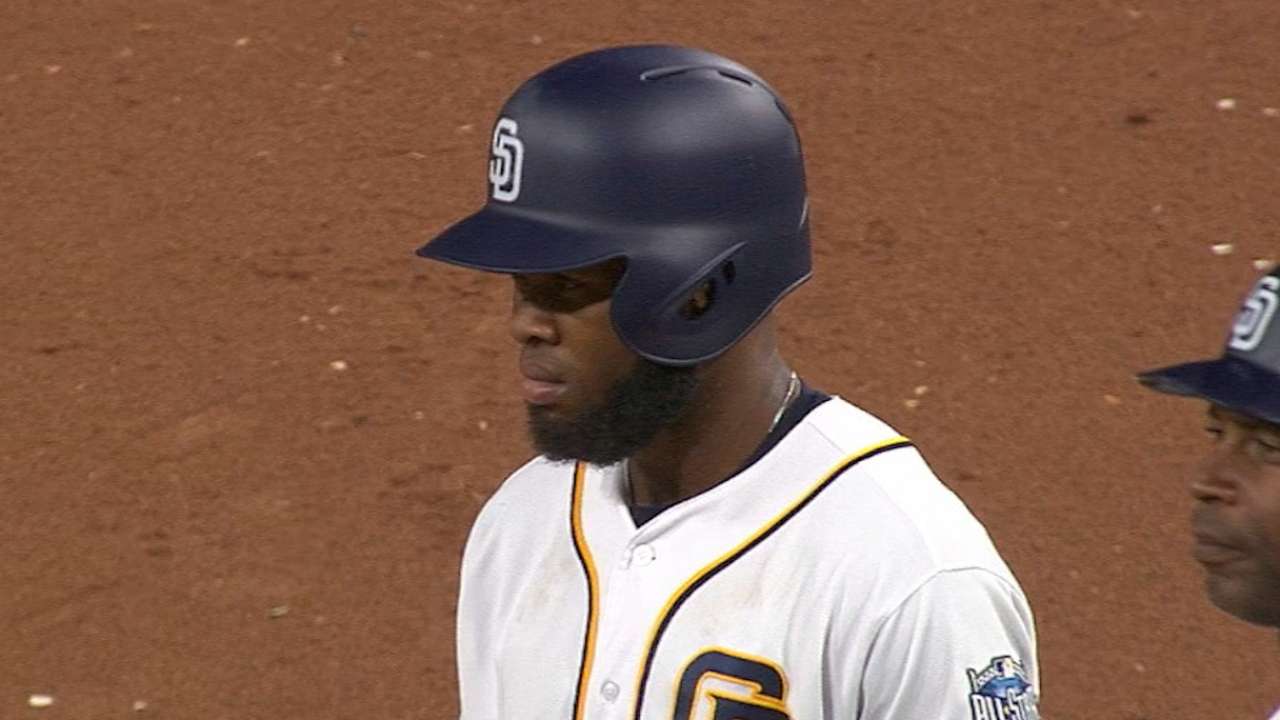 9. Clint Frazier, Yankees
Frazier is the first to admit he tried to do too much after getting traded to the Yankees in the Andrew Miller deal. He did settle down some to show what he could do before getting dinged up. Yankees fans well get to see the real Frazier in 2017, the one with as much bat speed as any prospect in the game. If he rediscovers his approach, he'll hit the Bronx this season.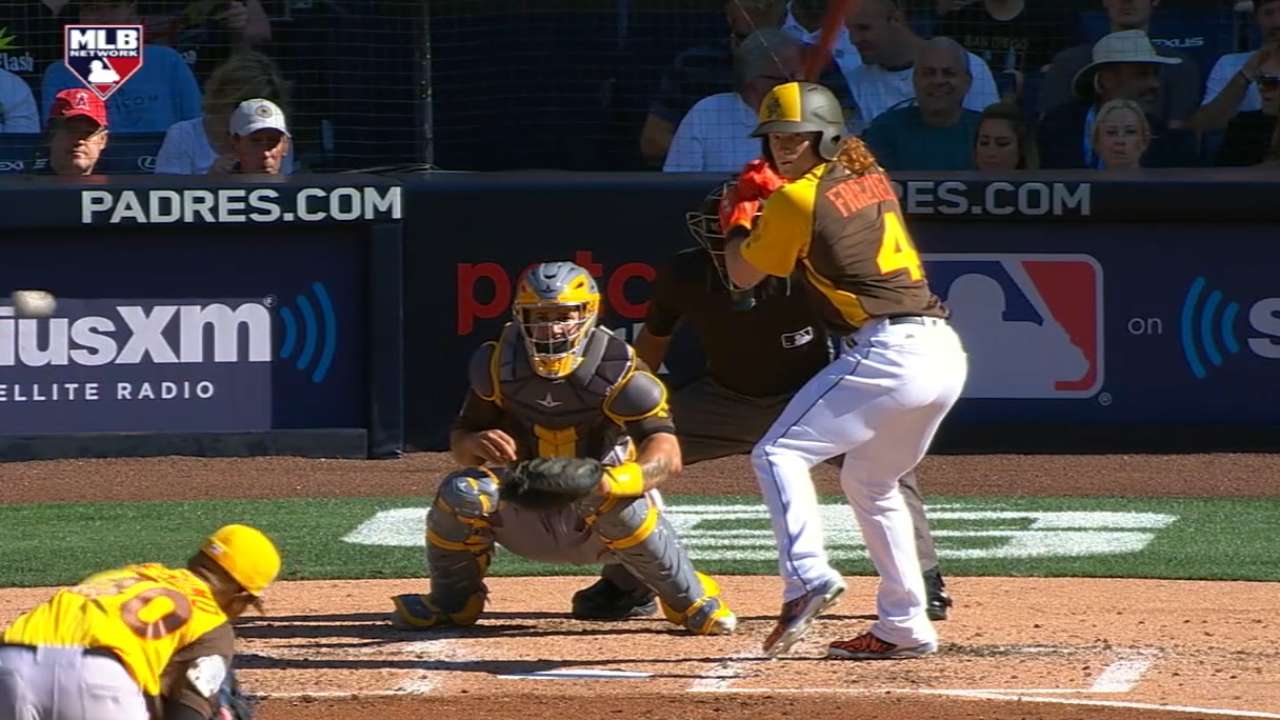 10. Kyle Lewis, Mariners
The Mariners were thrilled when Lewis, who many thought might be a top five pick, got to them at No. 11 in last June's Draft. The toolsy college outfielder barely got his pro career going before tearing up his knee. He's been working tirelessly this offseason and should get to start showing off his multiple tools this season.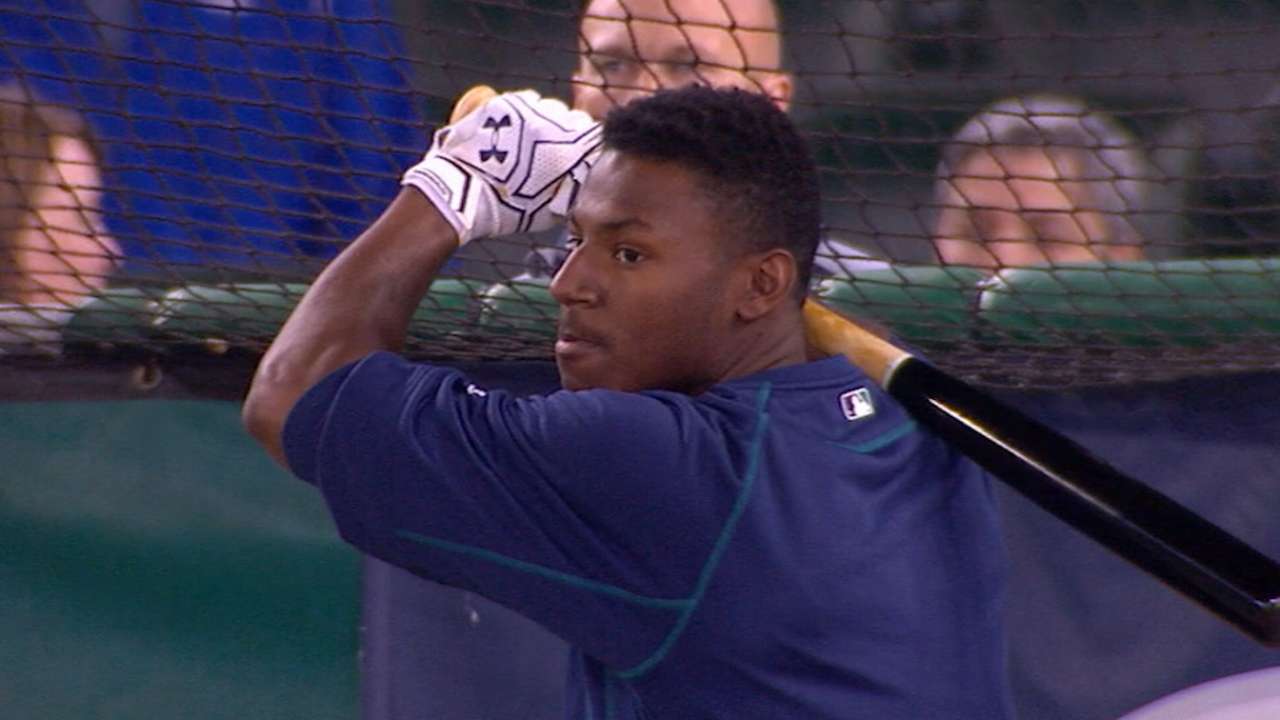 Next up
There was some debate heading into the 2016 Draft over which college outfielder was better: Lewis or Corey Ray. Ray went ahead of Lewis, to the Brewers, at No. 5 overall. He has an intriguing power-speed combination, and could be the type who doesn't take that much time to race up the organizational ladder.
Anytime a prospect gets an in-season promotion, it's a good thing. Kyle Tucker earned one in his first full season of pro ball, as a high school draftee taken No. 5 overall in 2015. That could put the Astros prospect and his tremendous offensive profile on a faster track, with signs pointing to him being even better than his brother Preston.
Jonathan Mayo is a reporter for MLBPipeline.com. Follow him on Twitter @JonathanMayo and Facebook, and listen to him on the weekly Pipeline Podcast. This story was not subject to the approval of Major League Baseball or its clubs.